Tourism contributes to "improving employment opportunities and earnings, which can have a significant economic impact on the local population".One of the pillars of the Nepalese economy is tourism. Additionally, it is a significant source of income and foreign exchange. As it's home to eight of the top ten mountains in the world, Nepal is a popular destination for mountaineers, rock climbers, and adventurers. Strong draws include Nepal's Hindu, Buddhist, and other cultural heritage sites as well as its year-round pleasant weather.
Sustainable tourism is a concept that includes the entire travel experience, paying attention to economic, social, and environmental issues as well as the needs of host communities and tourists' experiences. Protecting the environment, natural resources, and animals are among the core commitments of sustainable tourism. Sustainability is an important element that must be appropriately addressed in the tourism sector. The tourism industry is more concerned with alerting visitors about nature and the environment and encouraging them to participate in cultural and conservation activities. Sustainable tourism focuses on developing travel opportunities that have little negative impact and benefit destinations and their communities. Three interrelated categories of factors need to be taken into account in order to comprehend tourism as a system. First, there are the travelers who leave their homes for brief distances to reach the second component, the locations, and attractions at the destinations.
Thirdly, intermediaries such as airlines, booking sites, tour operators, and travel brokers connect source markets and destinations. All of these components and associated tourism process chain processes should be taken into account in the study literature on sustainable tourism.
Why is sustainable tourism important?
Economic growth that is environmentally friendly is known as sustainable development. The objective of which is to achieve equilibrium between environmental, economic, and socio-political sustainability. By gradually altering the methods we create and use technologies, sustainable development constantly motivates us to protect and improve our natural resources. Sustainable development is important for many reasons including:
Preservation of cultural heritage
Conservation of natural resources.
Economic development
Growth and development of the environment
For stable economic growth
For a better traveling experience
How to improve sustainable tourism?
Making a place more accessible to visitors and offering pleasure might result in the degradation of the natural environment. It's crucial to recognize that tourism does not always have a favorable economic impact on all locals and businesses and that when fairness is not promoted, some businesses and locals may suffer. We can encourage environmentally sustainable travel by practicing the following:
Developing the infrastructure of the destination,
Provide fresh opportunities for creative business ideas,
Awareness programs for sustainable tourism,
Sharing sustainable travel stories,
Preventing illegal trading of local products to the tourists,
Investing in Local Ecotourism Businesses,
Creating employment opportunities, especially for youth and women,
Providing tourism guidance and marketing,
Promoting rural market opportunities,
Conducting skill development projects.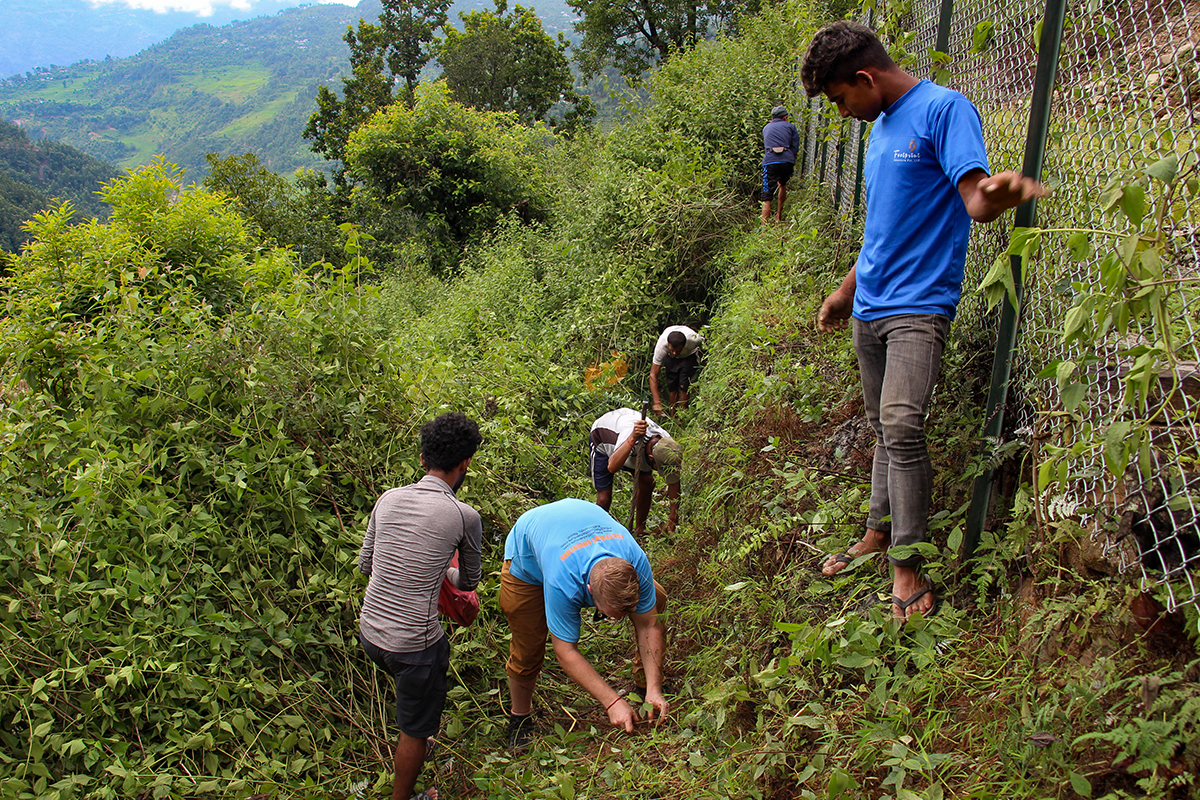 Sustainable tourism and hospitality management
Many hospitality firms have a significant negative influence on the environment through the use of electricity, water, and other resources when considering the environmental elements of the hospitality and tourism industries. For instance, many hotels and restaurants use excessive amounts of energy for equipment like HVAC(Heating, ventilation, and air conditioning), lights, and gasoline. They also produce a lot of waste and make unsustainable purchases. All of these actions support irresponsible travel. Thus, in order to maintain sustainable tourism, it is essential to raise public knowledge of environmental sustainability and conserve biodiversity as well as natural heritage. The economic impact on the local communities is a crucial component of sustainable tourism. Leakage is a crucial economic idea in environmentally friendly travel. Leakage occurs when visitors spend money at a tourist attraction, but the money doesn't get distributed among the locals as intended but instead leaks out.
What are sustainable tourism duties?
There must be laws and responsibilities so there would be a sustainable tourism business. The obligations support the development of the economy, geographical, and cultural heritages. The following are the key duties of sustainable tourism:
Fostering cooperation between local communities and tourism
Creating chances for accessible and inclusive tourism.
The preservation of cultural assets and the development of genuine visitor experiences
Defending the natural world, its resources, and its fauna
Delivering socio-economic advantages to local residents in tourist areas.
The time of Footprint Adventure has been invested in Nepal's sustainability. The trekking guides and tourists are well aware of the upkeep of hygienic conditions in mountainous areas. We have been participating in awareness-raising campaigns for environmentally friendly tourism. Since tourism and natural beauty are Nepal's two greatest strengths and "Growth comes from change," we need a start here to make a significant change in terms of developing the rural and developing tourist destinations of Nepal.
Our strategy for promoting tourism is demand-driven, integrated, and all-inclusive. While considering the effects on society and the environment, it guarantees long-term economic success. We consider the inherent natural, financial, human, and intangible resources of the particular location. Footprint Adventure promotes sustainable tourist growth at all scales in accordance with this premise:
We deliberately approach tourism-related issues and are demand-driven, resulting in immediate successes and long-term effects.
We offer technical guidance in order to provide strategic direction for destination analysis and planning, product development and marketing, as well as organizational development.
We offer specialized advising services that are beneficial over the long term.
We offer comprehensive training to put the Sustainable Tourism Destination Management ideas into practice.
We have been devoting our time and energy to improving the sanitation and cleanliness of the trekking locations.
Since sustainability is entirely focused on the next generation's ability to use the same resources that we are utilizing, sustainability and the tourism business must be actively linked with one another. Combine hands with us to contribute to these long-lasting reforms. For more details about our work on the topic of sustainable tourism, please contact us.